La moda se encuentra en constante evolución, eso lo sabemos. Lo que no podemos predecir es cuál tendencia nueva nos presentarán los diseñadores en sus próximas colecciones. Hoy te presentamos una tendencia que ya se ha estado adueñando de las calles y las pasarelas.
Fashion is constantly evolving, that we know. What we can't predict is which new trend will be presented by designers in their next collections. Today we show you a trend that has already been taking over the streets and runways.
El ugly fashion, un estilo único y no para el gusto de todos. Con el fin de embellecer aquello que en un momento puede ser considerado no estético, creo que esta tendencia tiene mucho que enseñarnos. Siempre nos hemos basado en lo socialmente considerado como bonito o atractivo a la vista haciendo a un lado aquello que es raro y raro es pariente de lo feo.
Ugly fashion, a unique style and not for everyone's taste. In order to beautify what at one time can be considered non-aesthetic, I think that this trend can teach us a lesson. We have always inclined to what is socially considered as pretty or attractive to the eye putting aside what is considered weird and weird is related to ugly.
Nuestros feeds de instagram están repletos outfits con piezas extravagantes que resaltan a simple vista por su autenticidad. Accesorios y/o prendas que, antes, le hubiéramos dado la vuelta con una cara de disgusto. Una tendencia que muchos creíamos que no iba a durar, pero que con el tiempo se ha convertido en la tendencia favorita de todo influencer.
Our instagram feeds are full of outfits with extravagant pieces that stand out for their authenticity. Accessories and/or garments that, before, we would have turned around with a face of disgust. A trend that many of us thought was not going to last, but that over time has become the favorite trend of every influencer.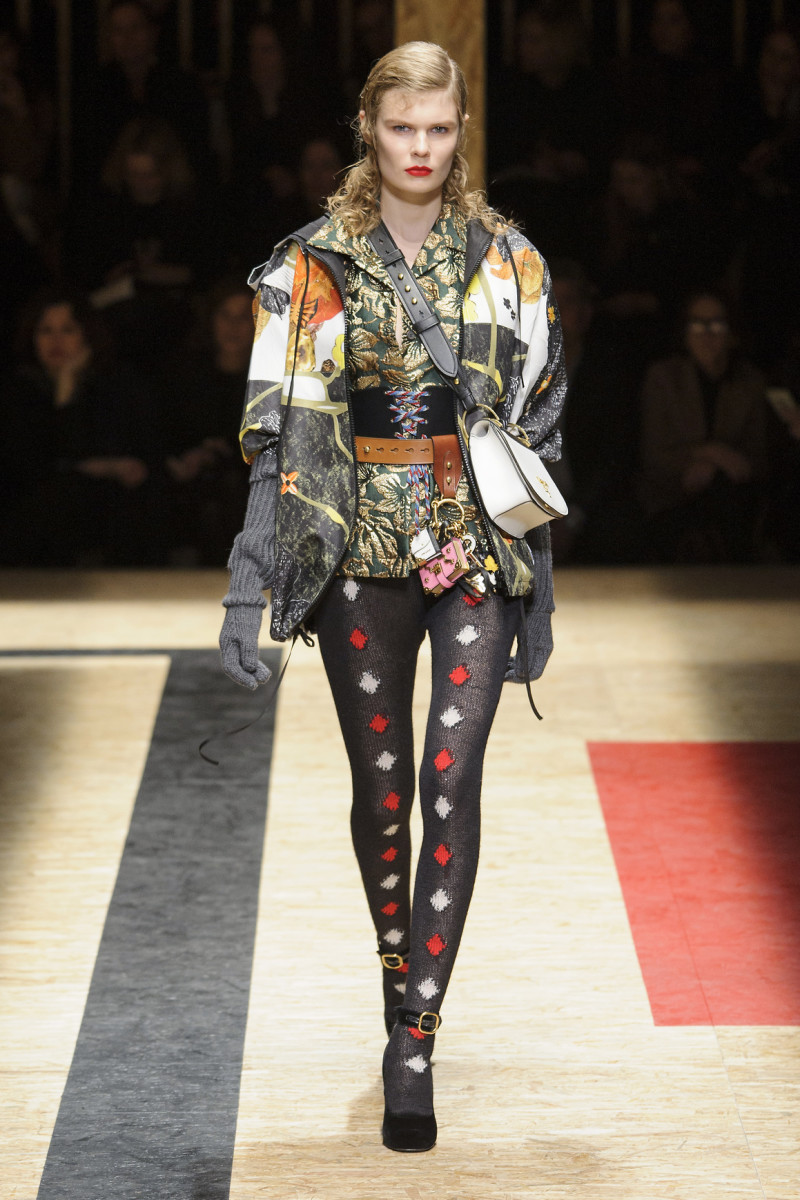 Crocs
¡Lo que nunca imaginamos que podríamos a ver en una pasarela! El zapato más odiado pero más cómodo del mundo, los crocs. Llamativos, únicos, juguetones y muy coloridos; los crocs se han hecho presentes en el mundo de la moda. ¿Lo mejor? Los puedes adornar con pins y joyas para crear una combinación única y muy a tu estilo. ¿Les darías una oportunidad?
What we never imagined we could see on a catwalk! The most hated but most comfortable shoe in the world, crocs. Striking, unique, playful and very colorful; crocs have found their place in the world of fashion. What is the best thing? You can decorate them with pins and embellishments to create a unique combination that goes along with your style. Would you give this trend a chance?
Bucket Hats
Perfecto para esos bad hair days y para los no, ¡también! Una tendencia que nos transporta directamente a finales de los 90s bien al estilo de nuestros programas favoritos de Nickelodeon. De la pesca hasta la pasarela, el bucket hat se puede ver en diferentes colores, texturas, estampados y de diferentes materiales. Aparte de protegerte del sol, estarás al último grito de la moda.
Perfect for those bad hair days and for the not so bad too! A trend that transports us directly to the late 90s to our nights watching our favorite Nickelodeon shows. Directly from a fisherman to the runway, bucket hats can be found in different colors, textures, prints and are made of different materials. Apart from protecting you from the sun, you will be wearing the latest in fashion!
Boxy Shoulders
Otro viaje por el tiempo, un estilo considerado un ugly trend son los hombros cuadrados y anchos muy a los 80s. Un estilo muy andrógino, varonil pero con el toque perfecto femenino para adecuarlo a la silueta de una mujer. Los hombros puntiagudos te brindan más carácter, presencia e impacto a tu look completo. Un estilo muy simétrico que es perfecto para todo tipo de cuerpo.
Another trip through time, a style considered to be an ugly trend are the square and wide shoulders from the 80s. A very androgynous style, mannish with the perfect feminine touch for a women's silhouette. Its pointy shoulders give your outfit character, presence and impact. A very symmetrical style that works for every type of body.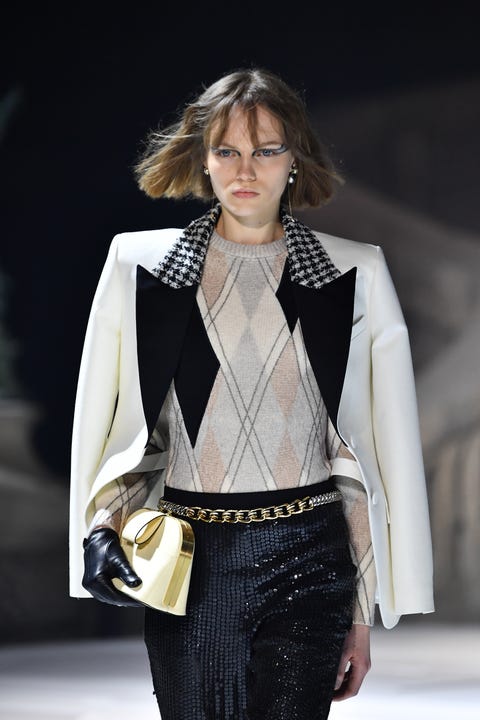 Statement Tights
Para la temporada de otoño, espera ver una infinidad de medias en todos los colores, lisas, de encaje, opacas… deja a echar tu imaginación. Aquí si aplica entre más, ¡mejor! Una tendencia que te permite romper con las reglas y combinar con todo sin importar si combina o no. No guardes tus faldas este otoño y saca a relucir tus piernas con medias divertidas.
For the fall season, expect to see countless stockings in all colors, lace, opaque… go crazy! The more, the merrier! A trend that allows you to break the rules and to pair them regardless of whether the prints go together or not. Don't store your skirts just yet and show off your legs with fun and perky tights.
Chunky Lug-sole Boots
¡Claro que no podía falta la versión ugly trend en botas! El zapato favorito de muchxs un poco más atrevido y diferente a lo que hemos visto. ¿Quién no ama unas botas cómodas que aparte luzcan genial con todo? Muchxs esperamos el invierno para poder sacar nuestros botines del clóset y este año no será la excepción. Las botas con plataforma chunky convertirán cualquier look en algo mas edgy y bold. Pruébalas con vestidos, jeans, faldas… ¡lo que sea!
Obviously we had to have our ugly trend version of boots! The favorite footwear of many even more daring and different to what we are used to. Who doesn't love comfy boots that look great with everything? Many of us wait for winter to be able to use our booties and this year there is no exception! Chunky platform boots will make your outfit look edgier and bolder. Try them with dresses, jeans, skirts… you name it!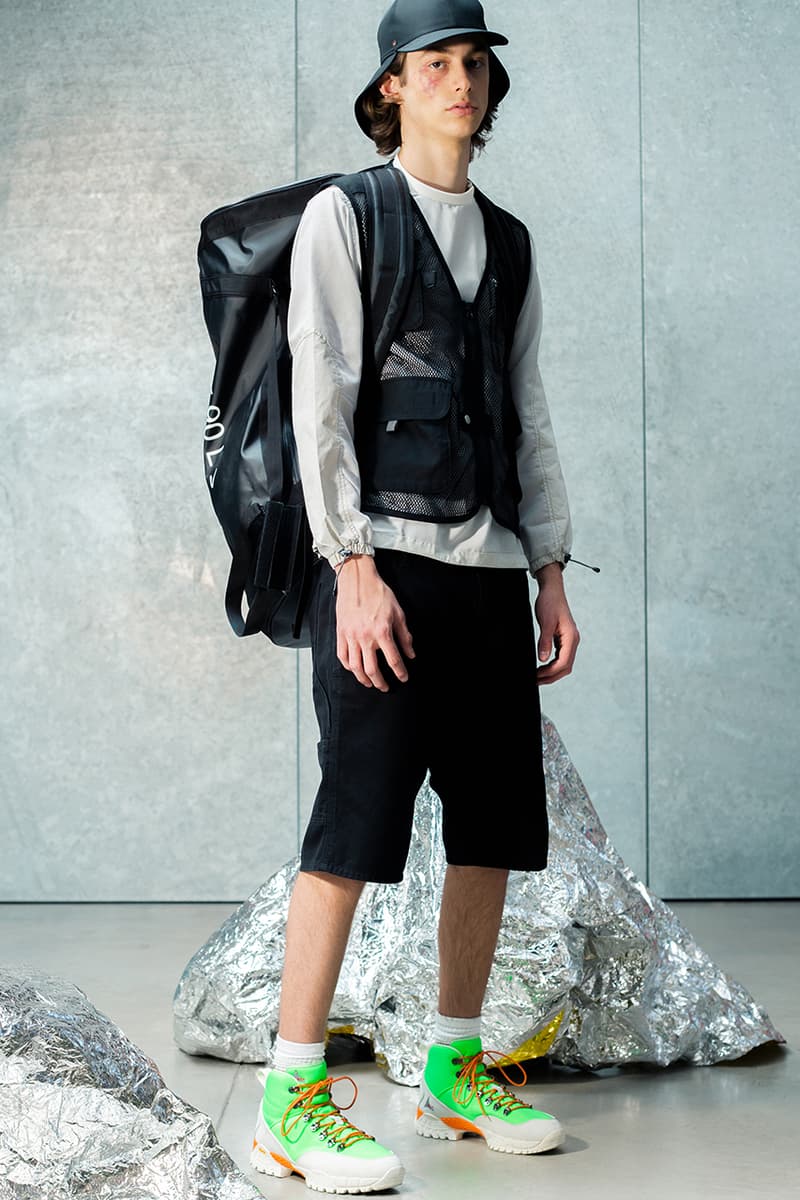 Dad Sneakers
No podían faltar nuestros tenis favoritos, los dad sneakers. Creo que ya no tengo que convencerte de probar esta tendencia porque ya se ha convertido en un must. Aparte de ser muy versátiles, son perfectos para caminar tooodo el día. Hoy en día la moda ha optado por dejar la incomodidad a un lado y gracias a los dad sneakers nuestros pies son más felices y lucen genial con todo.
We could not miss our favorite sneakers, the dad sneakers. I don't think I have to convince you of trying this trend because it has already become a must. Besides them being very versatile, they are perfect for looong walks. Nowadays fashion has opted to leave discomfort aside and thanks to the dad sneakers our feet our happy and they look great with everything.
Prairie Dress
Por último, pero no menos importante, esta temporada estaremos viendo un nuevo estilo de vestido. El prairie dress es un estilo muy romántico inspirado en la vida en el campo. Déjate enamorar por sus estampados florales, colores suaves, escotes en corazón o de cuello alto y volantes. Un estilo muy fresco que luce increíble para un paseo en domingo o hasta para un evento de día.
Last but not least, this season we will be saying a lot of this new dress. The prairie dress is a romantic style inspired in a country life. Fall in love with its floral prints, soft colors, heart shaped necklines or high necks and ruffles. A very fresh style that looks amazing for a Sunday walk or even for a day party. 
Ahora sí, te dejamos a tu elección cual de estos (o más) ugly trends estarás probando este año. ¡Lo bueno es que hay de todo y para todos los gustos! ¿Cuál es tu look favorito?
Now it is your turn to choose which of this (or more) ugly trends you will try this year. Good thing is there are many options for each and every one of us! Tell us what your favorite look is!